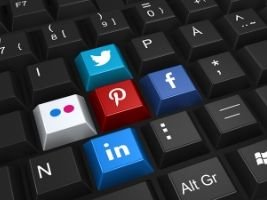 After having gained a lot of rich experience through out my career in traditional marketing , off late I have been extremely eager to make a conscious transit to the fast evolving world of Digital Marketing.
All these years I have learnt that first and foremost step to draft any successful marketing plan is to lay immense stress on the detailing of the marketing communication with your end customer. Your communication skills play a vital role in designing your marketing campaign and eventually for successful sale of your products or solutions. One can gradually improve its communication skills by initially reading simple books and then moving to some complex geners. Listening to podcasts, watching sitcoms and writing small blogs every day can really enhance the much needed skills for designing and executing an effective marketing plan and campaign.
Market Research and Keyword Research are the core elements of any Marketing Plans. They are the most critical aspects of any marketing campaign and lay basic foundation for making any Digital or Traditional marketing program a success. Market research and product selection activity are basically the concept of finding the need or the problem by scratching your own itch. This activity is now a days better known as 'Niche Selection'
Adwords, Keywords Tool, UberSuggest, Moz, Ahrefs, SEM Rush, Search Console, Keywordtool.io are extremely helpful Keyword Research and Competitor Research tools available online. They help in finding all the relevant details about the top related keywords and costs associated with them and their current trends in the respective target markets.
Google Trends is another useful tool to find the latest trending products and hot topics in the respective markets. Basis this one can decide which niche or product to pursue to maximise its monetary gains.
One needs a combination of talent, passion and market opportunity to succeed in life. But its advisable that one must carve its own niche and hone its skills only in that specific field to become a master or an expert to provide a super value to its end users, for example : a doctor in a specialised field provides a worthy value to a specific patient than just a general physician.
We must reach out to our goals by finding our relevant niche, taking the structural steps of creating a demand, shortlisting and designing the final product for that niche and eventually drafting an effective communication to market that product.
It is extremely insightful to see how Digital Marketing integrates aspects of marketing communication through rich content using the Blogs, Email Marketing, Search Engine Optimisation, Social Media and Paid Advertising tools.
It provides impactful communication with an immense reach to the end customers and largely triggers their decision to buy your products or services.
Digital Marketing simply put is nothing but 'Marketing with help of a Technology' !!
You can also read this interesting article Here