Earn Your Rank on
of Google !!
Earn Your Rank on
1st Page
of Google !!
Learn Ways to
Shine Out
of this Search Clutter







Learn Ways To
Shine Out
of this Search Clutter







"The 1st Page Sage" is a two-part series which helps you explore ways on How to Rank on the First Page of a Search Engine.
In the first part of the series, you start "Unlocking The SEO" elements as you move down an exciting
170 Page Trail with 20 Milestones !!
This sets up your basic foundation to learn and implement the Advance SEO Strategies when you get your hands on to our next upcoming edition in this series titled "Mining The SEO Gold".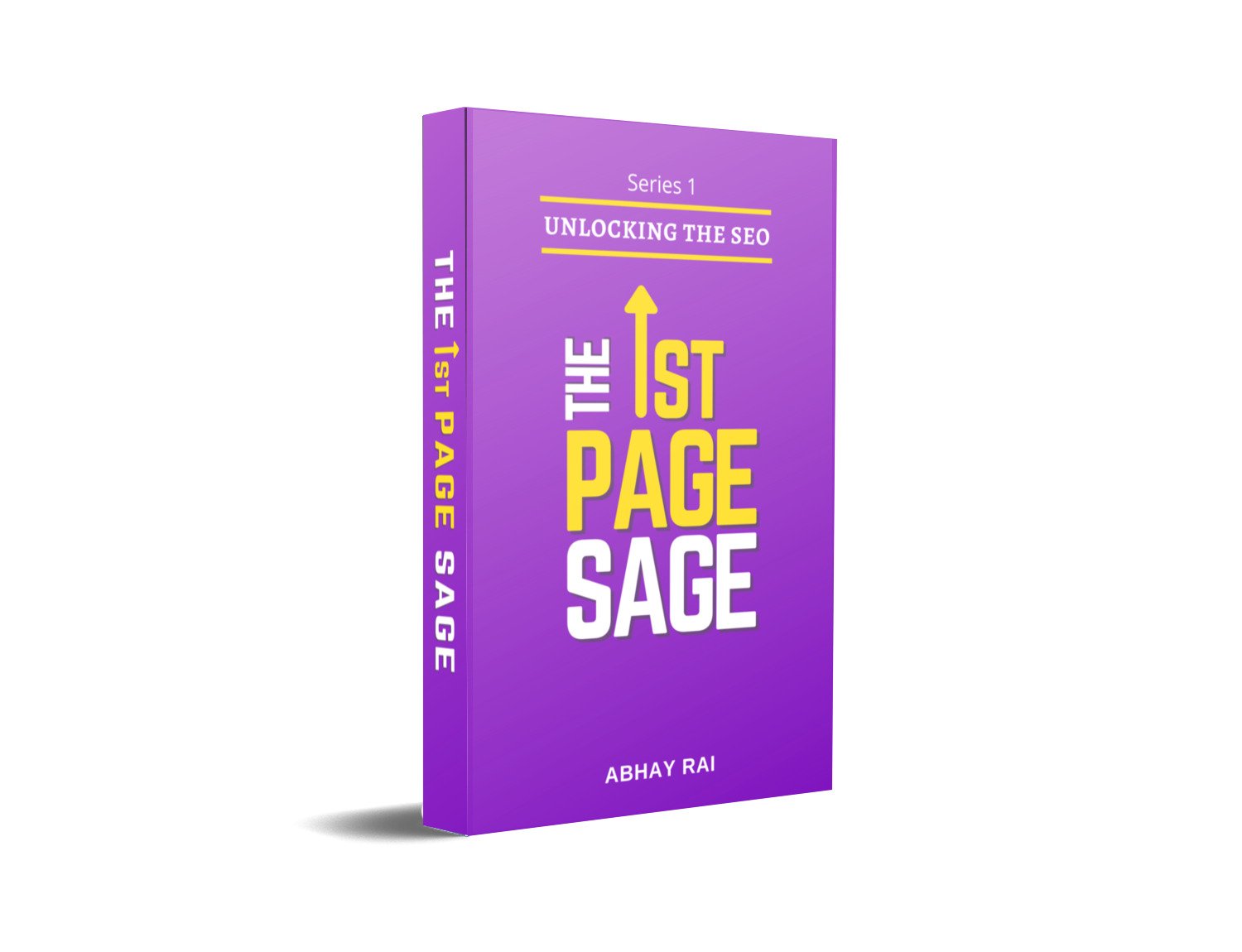 Who Should Possess This eBook ??
This eBook is primarily for all those budding Digital Marketers, Startups, Established Businesses and Professionals who are keen to quickly learn and adapt the Basic Search Engine Optimization (SEO) framework.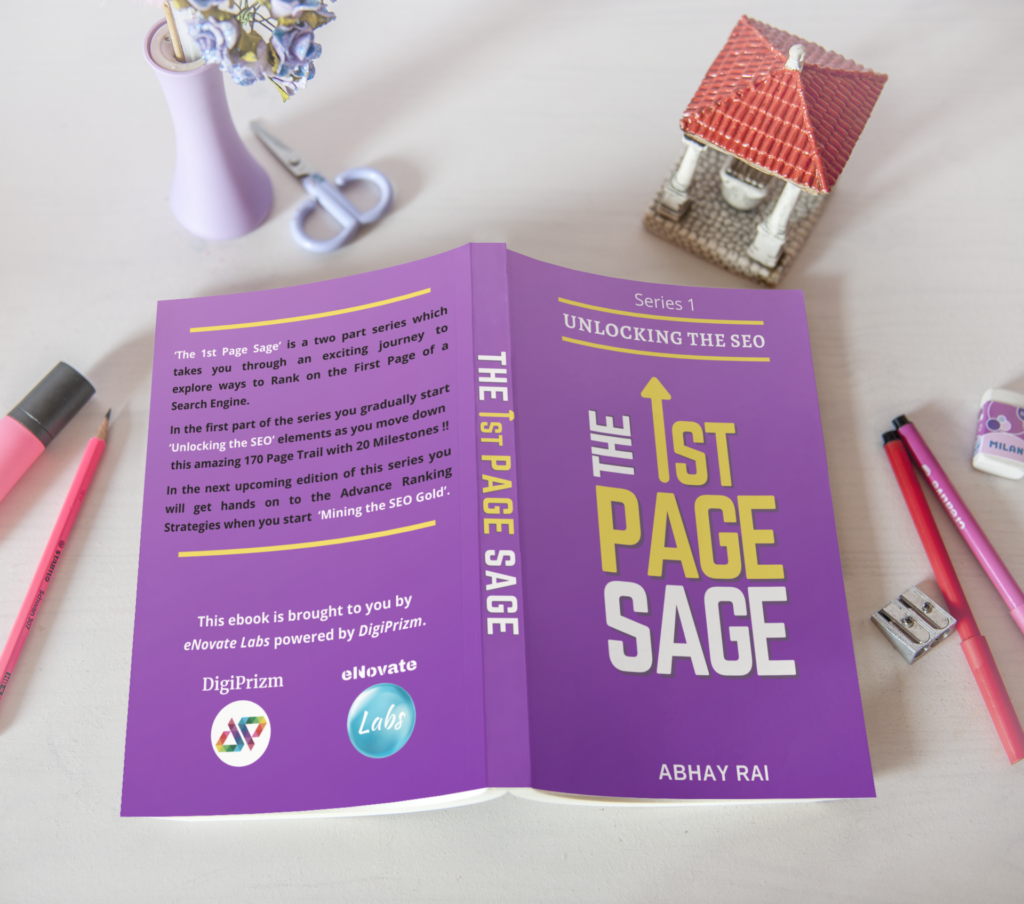 "Unlocking The SEO" explains the basic concepts of Search Engine Optimzation in a very simplified way keeping in mind the ease of understanding for the beginners and to make them realise that SEO is Easy To Adapt and Do-Able and that too without much technical know how and without any huge sum of investments by the clients and businesses.
In this eBook author has shared its most valuable insights gathered during his own learnings and experiences while executing successful SEO strategies across diversified business lines.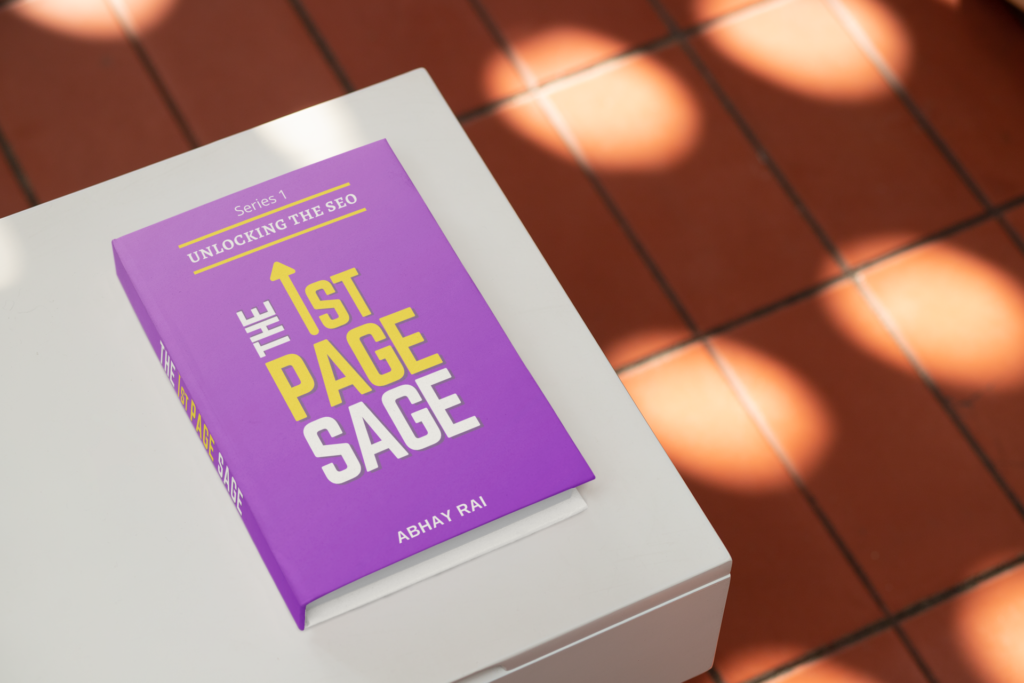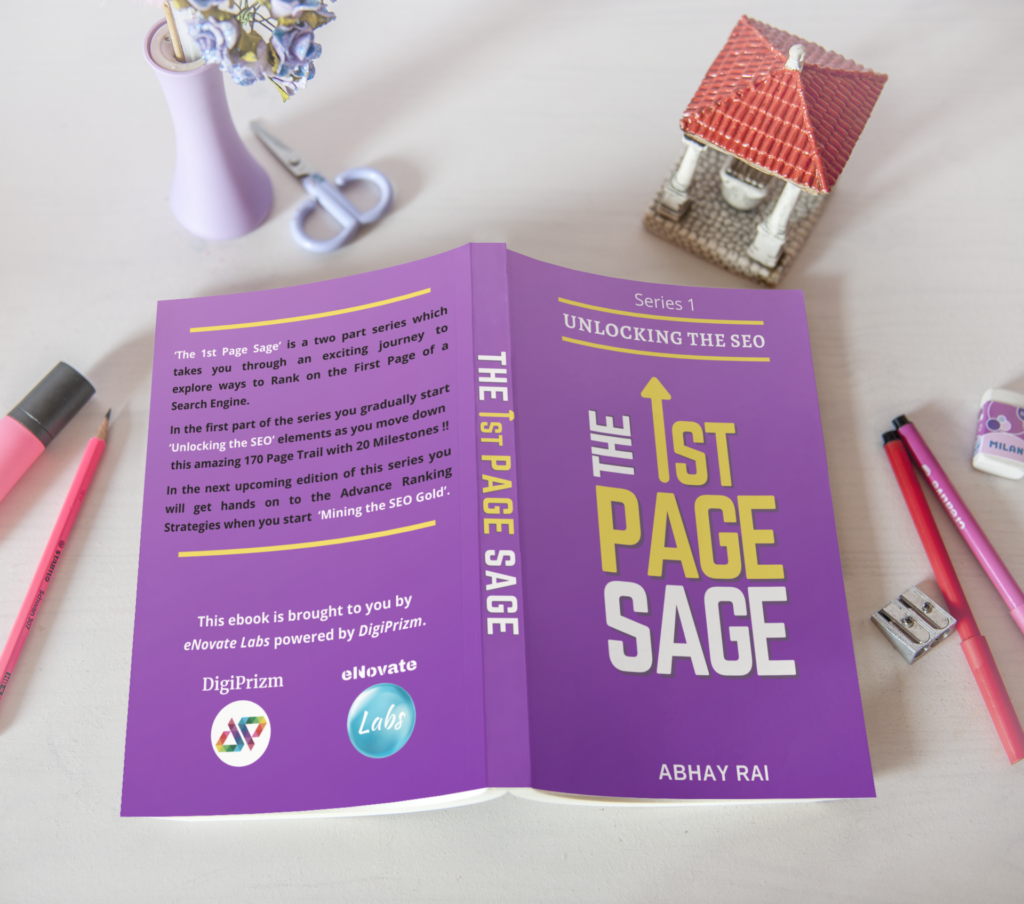 Why You Must Own This eBook ??
"Unlocking The SEO" is just Overloaded with some Awesome Valuable Insights which help you build up your Growth Strategies !!

This All-in-One single eBook makes you easily learn the basic SEO tricks all at just one place. 

All SEO Concepts and Elements detailed with Illustrations.

Find all your Answers to the 'How To' type FAQs.

Learn some extremely useful and exclusive Facts about Search and SEO.

Know the Business Significance of SEO with some interesting daily life Analogies.

 This eBook takes you through an intriguing journey of learning the basic SEO concepts, starting from Overview About Search, what are different Search Engine Variants, understanding SERP Landscape and SEO Elements, mastering the Top Ranking Strategies, exploring the Future of Search and finally you get to learn how to Spy on Your Competition.
Key Knowledge Bubbles… All At One Place !!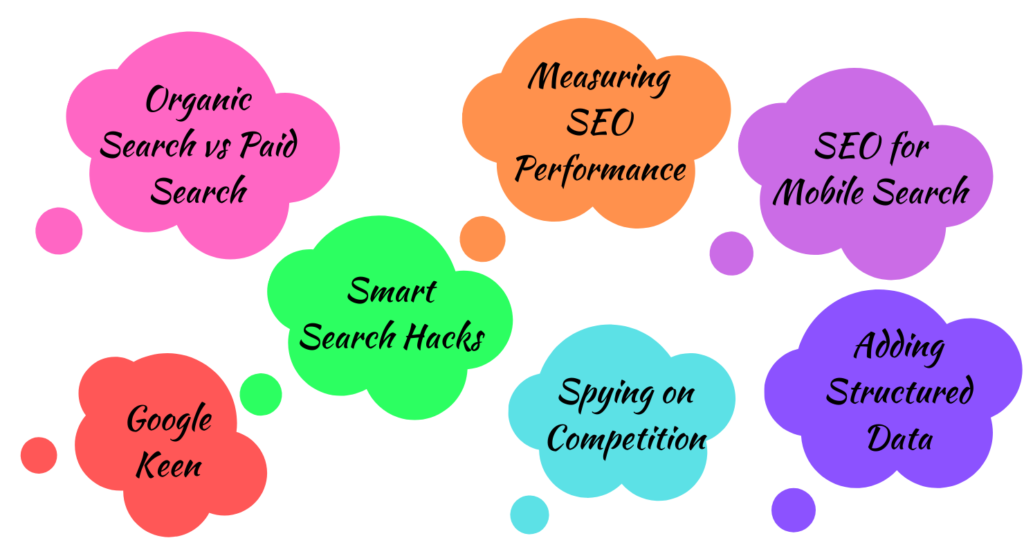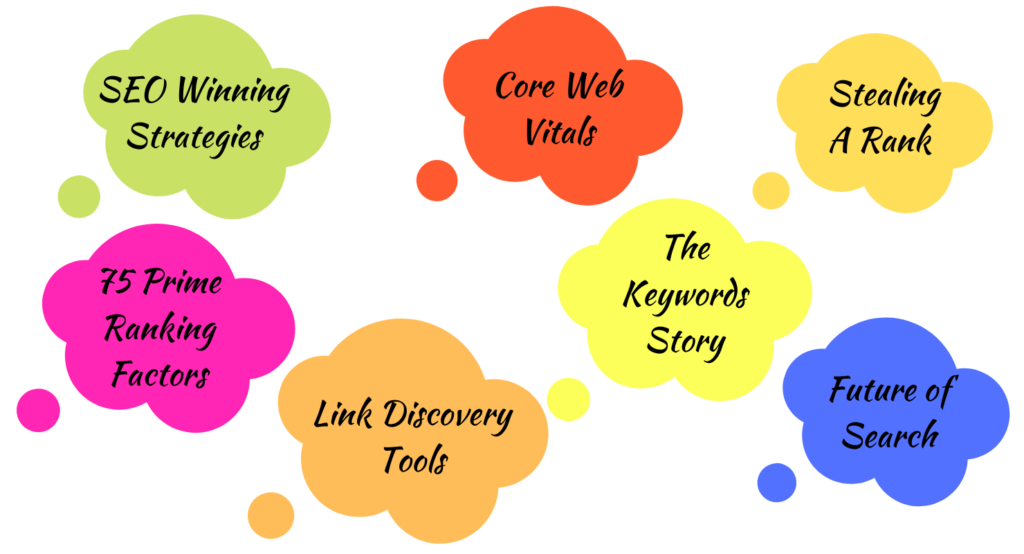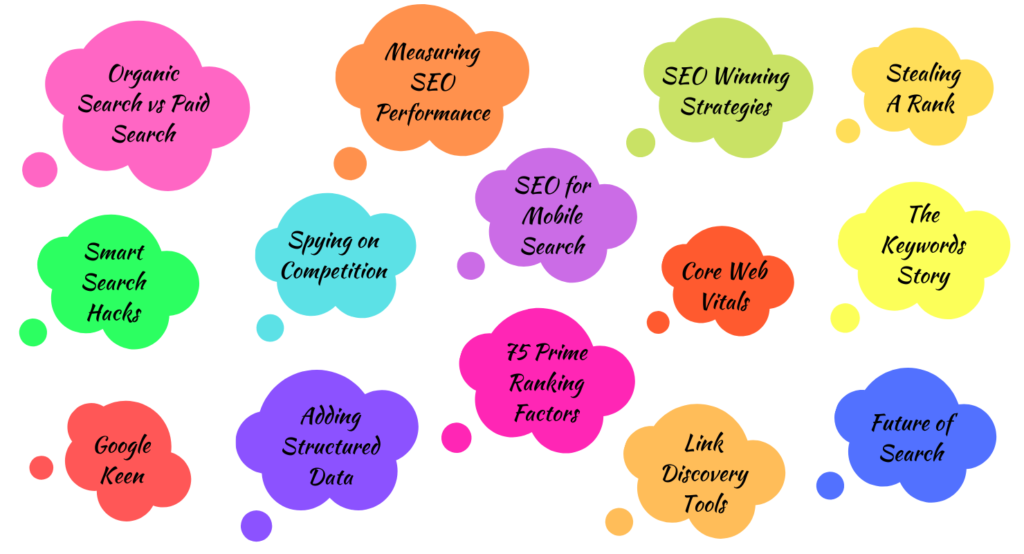 All SEO Concepts and Elements Detailed with Illustrations !!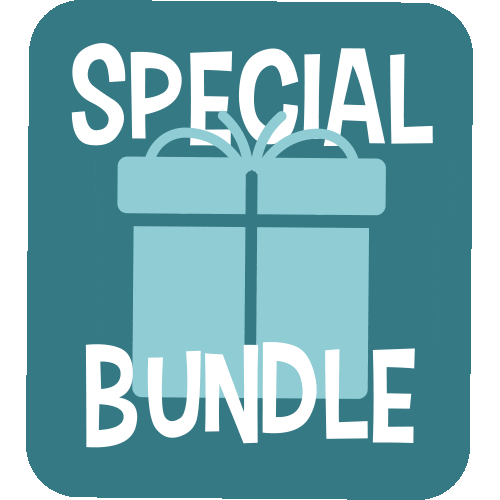 Digital Marketing Tool Box
Absolutely FREE
with this eBook
Find All Your Answers to 'How To' FAQs !!
How to Check Ranking of a Site ?

How to Test Robots.txt File ?

How to Check Domain Authority ?

How to Check Page Authority ?

How to Enhance Mobile Site Speeds ?

How to Disavow Backlinks ?

How to Find LSI Keywords ?

How to Make Site Eligible for Site Links ?

How to Submit a Site Map ?
Check out the Exclusive Facts
about Search and SEO
What % of users only Search the 1st Page of SERP ?
What % of web traffic is generated through Organic Search ?
What is an Average CTR on 1st Page of SERP ?
What are the upcoming trends in Voice Search ?
Learn Significance of SEO through
some Interesting Analogies 
Who is better ? Mr. SEO – the dreaded elder brother or Mr. SMM – the more attractive younger sibling!
Why is SEO like a nutrient rich home cooked food and SMM is like an occassional delicacies from outside ?
How does SEO act like an Oxygen to a business ?
There are Plethora of USPs to tickle your SEO brains…
Explore All This and Much More in This eBook…
Now Get Started
and
Instantly Access this Amazingly Value Loaded eBook !!

"The 1st Page Sage – Unlocking The SEO"
You also get FREE Bonus Access to the 
"Digital Marketing Tool Box"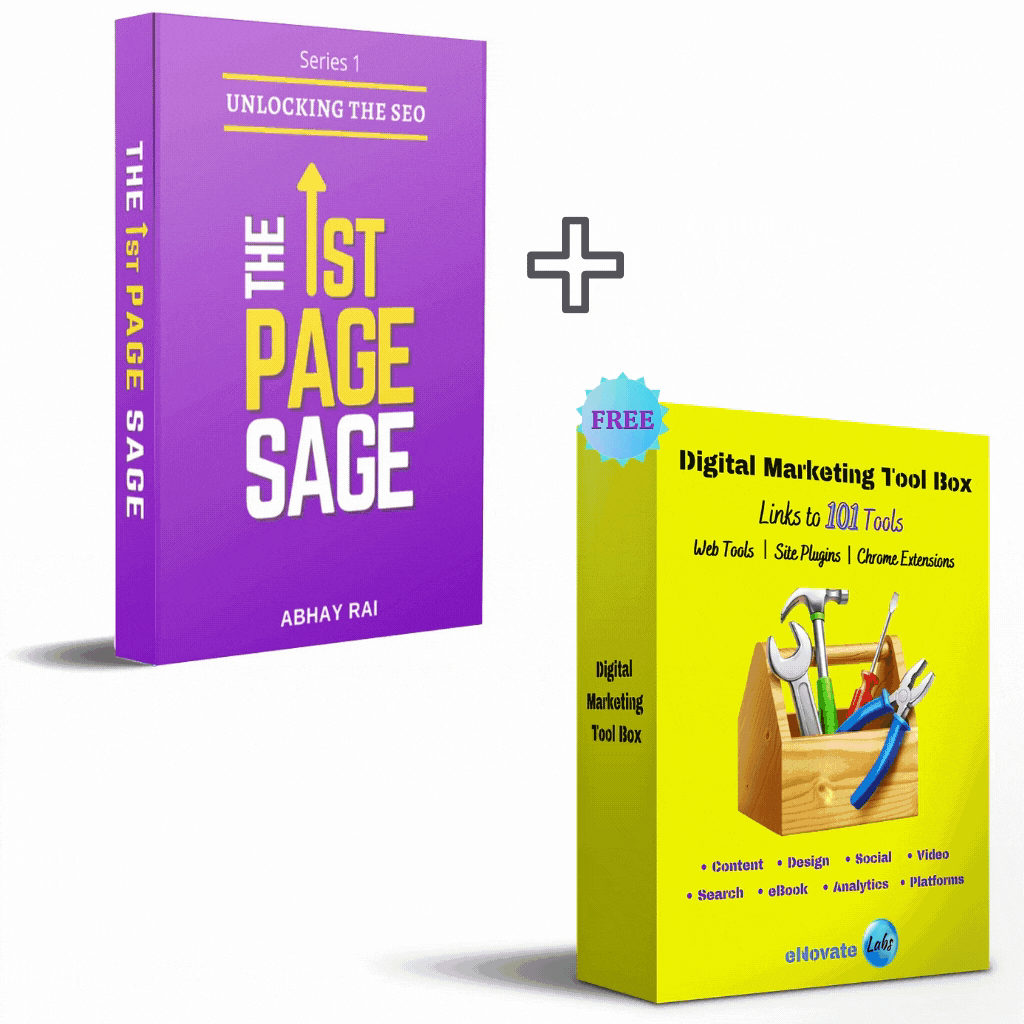 Sign Up for the eBook
"The 1st Page Sage – Unlocking The SEO"
and
Get an Instant FREE Access to the 
"Digital Marketing Tool Box"
What is Digital Marketing Tool Box ??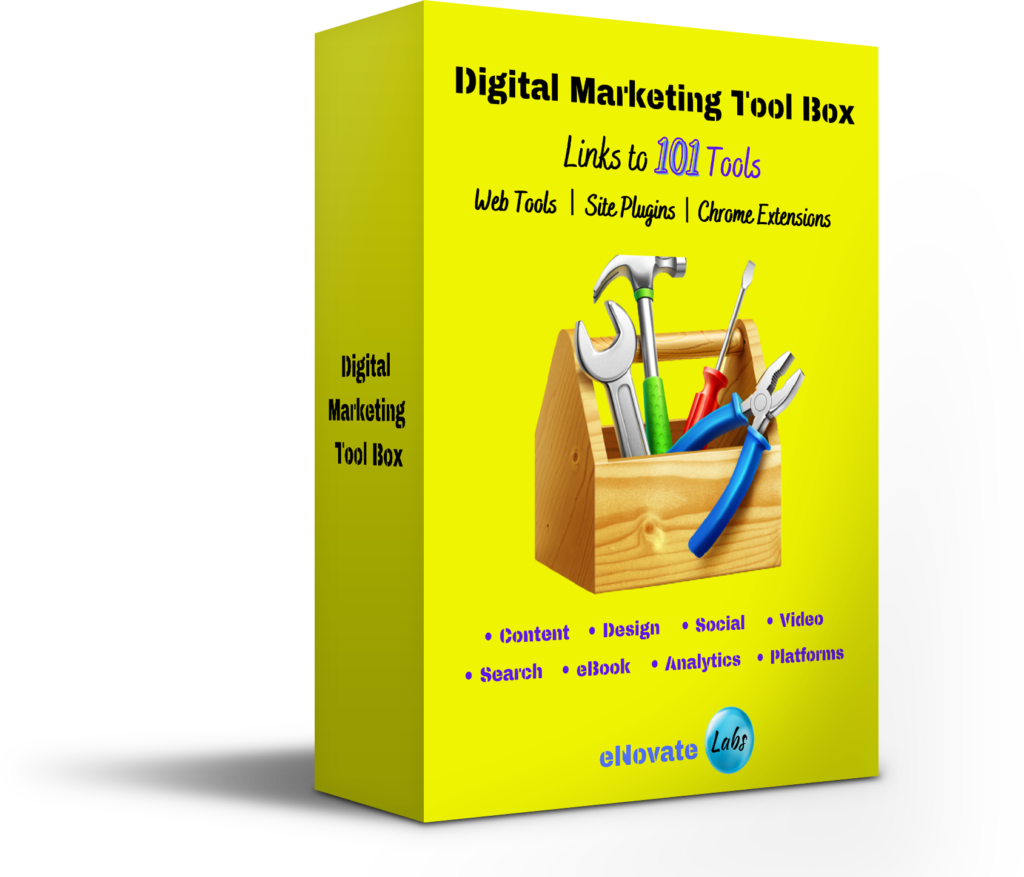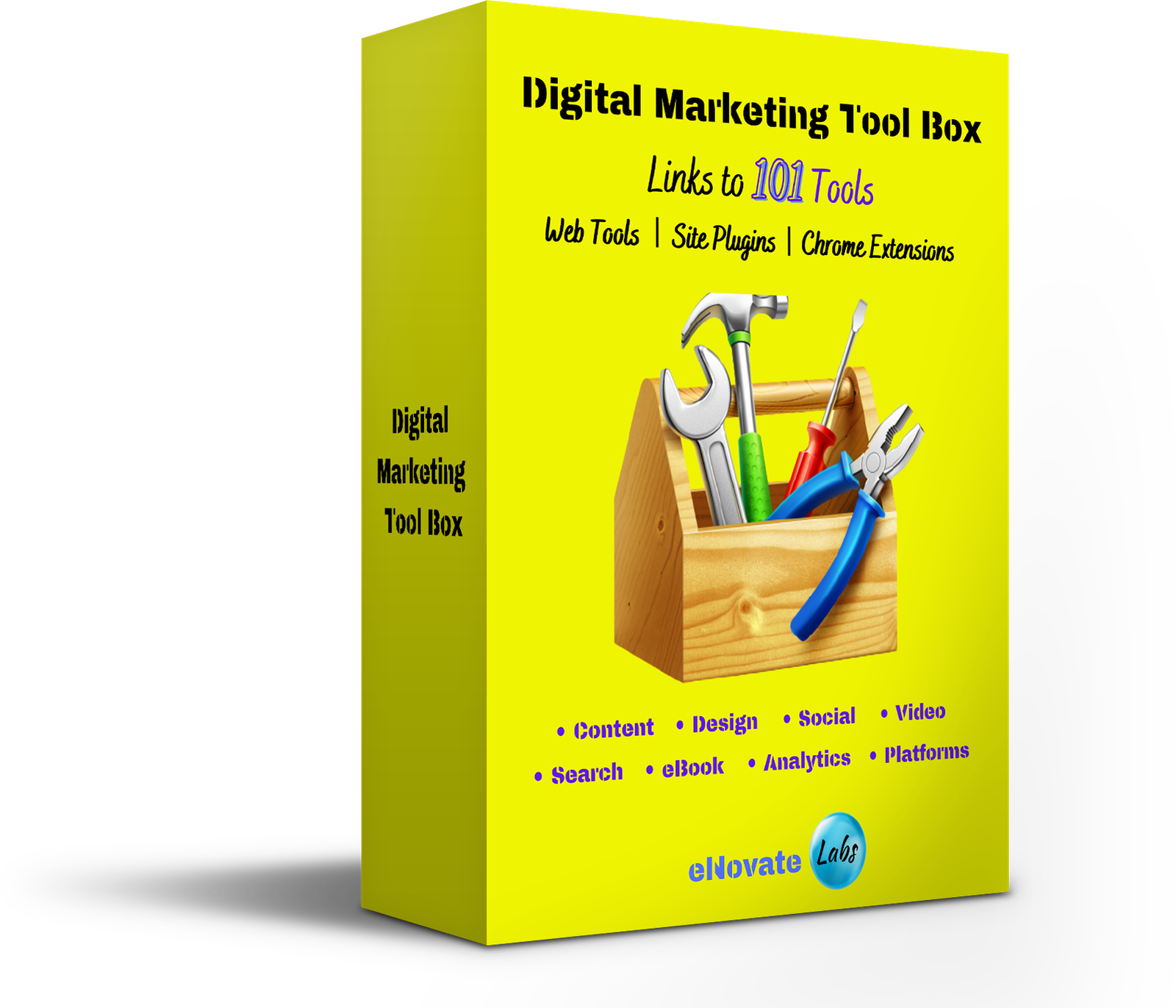 What is Digital Marketing Tool Box ??
This is a unique Tool Box with an exhaustive list of links to 101 Digital Marketing Tools which can come very handy to any Digital Marketer.
You get direct links for quick and easy access to various Web Tools, Site Plugins and Chrome Extensions.
Each Tool has been tagged under specific categories basis its function and utility so that one can easily identify which Tool to use for various different conditions and projects.
Its basically a sorted collection of essential Tools which every Digital Marketer must possess.
Tool Categories of 101 Tools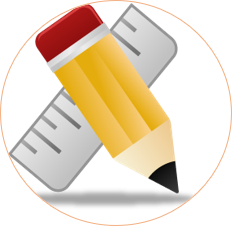 (31 Tools)
Design your Web Pages, Landing Pages and Social Posts
Chat Bot, DIY Creatives

Fonts and Floating Menus

Stock Images, Videos, Logos

Avataars, 3D GIFs, Emoticons

Landing Pages, Popup Forms

Mind Maps and White Board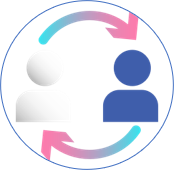 (8 Tools)
Customise and Automate your
Social Media Posts
Social Media Listening

Customise Social Links

Auto Schedule Social Posts

Customise Facebook Fonts

Customise Thumbnail Image

Automate Messenger Marketing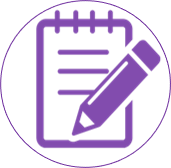 (8 Tools)
Rewrite your Content and Check
for Plagiarism
Check Grammar

Check Plagiarism

Rewrite and Spin

Automate Subtitles

Convert File Formats

Add Web Screenshots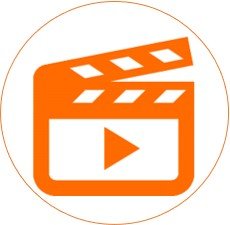 (12 Tools)
Create and Edit your Own
Animated Videos
Create and Edit Videos

Create Animated Videos 

Add Background Music

Trim and Merge Videos

Compress Image and Videos

Download Videos from Social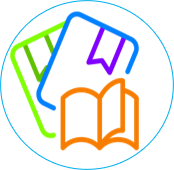 (6 Tools)
Create your own 3D Mockup
eBook Covers
3D Mockups

Create FlipBook

DIY eBook Covers

Find eBook Categories

Convert eBook Formats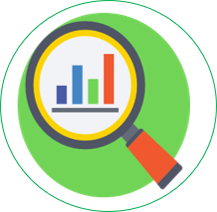 (20 Tools)
Search your Competitor
Keywords and Audit Site
SEO Site Health

Competitor Keywords

Web Traffic and Page Rank

Find Emails / Phone Numbers

Site Maps and Structured Data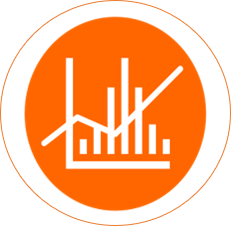 (6 Tools)
Track your Site Parameters
and User Behaviour
Track Page Load Speeds

Analyse Visitor Behavior

View Personality Insights

Arrange Google Data Studio

Check Site CMS and Platform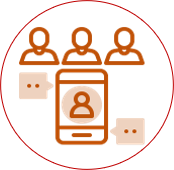 (10 Tools)
Automate your Workflows and
Create you Own Online School
Automate Workflows

Integrate Business CRM

Online Screen Recording

Automate EMail Marketing

Create Your Online Academy
Most of these Tools are either absolutely Free or have a limited period Free Trial Offer while few are Paid Tools.
Get Your FREE Tool Box Now !! Just Sign Up for the eBook
"The 1st Page Sage – Unlocking The SEO"